Why Strength is Needed for the Golf Swing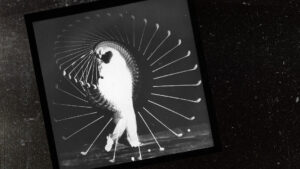 In the 1960's and 1970's, fitness in the realm of golf was non-existent and the only competitor out there that took his health and wellness seriously was The Black Knight, Gary Player. Fast forward 40 to 50 years later, some golf courses are over 7,000 yards and driving distance continues to increase. Part of it is due to the changes in the golf club and better technology there along with the golf ball improving distance. The other part is there are golfers like Brooks Koepka, Rory McIlroy, Dustin Johnson, and Cameron Champ who are leading the charge in golf to lift weights for strength purposes. This is aiding their golf swings creating power, club head speed, and distance helping their game on the course. 
Many of you may ask why that is important since these are players on the PGA Tour. The importance is strength can improve club head speed, start to mitigate the risk of injuries from the repetitive motion of the golf swing, create power from the legs/lower extremities, and just have overall health benefits making it easier to play 9 or 18 holes more frequently. The golf swing basically involves the entire body from the arms/shoulders down to the feet/ankles at setup along with through impact to the finish of the golf swing. Positions in the golf swing need  to be maintained from the effects of overall strength along with stability and some mobility, which will be covered in the next article. If any of these are lacking, the golf swing can not be as efficient or as powerful as it can be.
The main principle that influences the golf swing from a strength standpoint is building up a baseline of strength (BLOS) necessary to aid the golf swing. Many golfers will use variations of squats, deadlifts, dumbbell lifts, body weight exercises, and machines to help improve their golf game. For example, some golfers may use a dumbbell goblet squat to help improve their leg strength aiding power from the ground known as ground reaction force (GRF) to build up club head speed gradually over time. Another example may be a cable rotation on a machine to build rotational power in the mid back and core to help their turn in the golf swing from set up to finish after impact. Those are just some of the examples that can be starting exercises to build a BLOS or build power from GRF aiding the golf swing. 
I hope this helps individuals who want to play better golf or just get stronger to help their golf game, make it fun, and hit the ball further. I have linked some resources below that can help with strength for someone's golf game or just give some suggestions/guidance on where to start building up a BLOS or ideas for appropriate exercise progressions. Otherwise, feel free to stop into the Center for Physical Excellence and I would be more than happy to help you figure out improvements, starting exercises for strength, or just make the game of golf a lot more fun for you. Thank you for reading and hope this helps cut strokes off your golf game.
Andrew Roberts, PTA, CSCS
Resources:
1) https://www.mytpi.com/improve-my-game
2) https://www.golfdigest.com/gallery/coreworkout
3) https://www.golfdigest.com/story/fitness-friday-5-exercises-modified-for-golfers
4) https://www.pgatour.com/news/2007/05/10/golfgym_workout.html